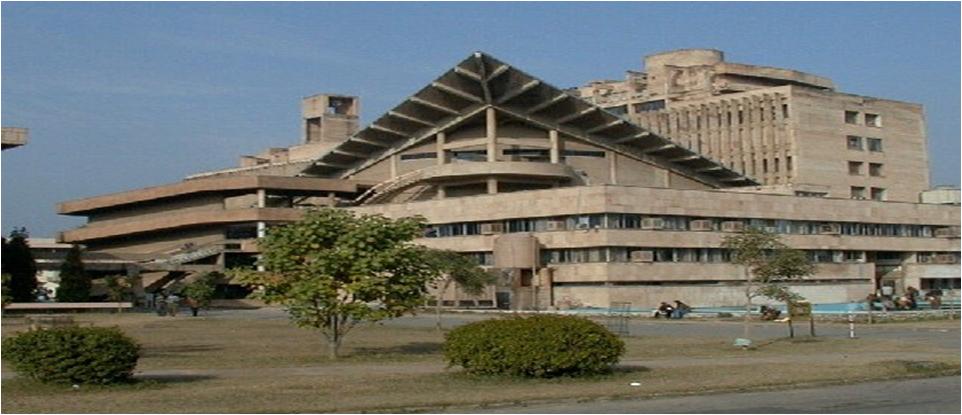 About IIT Delhi
The Indian Institute of Technology Delhi is known for Centre of Excellence for higher education, training, research and development in Science, Engineering, Technology and Management in India. The Institute emphasizes on research based educational and academic deliverables which have high industrial and societal impact.
About CBME
Centre for Biomedical Engineering (CBME) was established in 1971 as a Joint venture of Indian Institute of Technology Delhi and All India Institute of Medical Sciences, Delhi. The Centre has applied engineering principles to address medical and biological problems. Over the years the Centre has performed successfully in the domain of health care technologies.
This year for the first time CBME is going to conduct an educational program on Medical Imaging - Techniques and clinical Applications followed by a workshop. The teaching program is designed to acquire comprehensive knowledge and strengthen skills in current state-of-art research in medical imaging from both clinical and technical domains.
Organizers
Dr. Amit Mehndiratta
Assistant Professor
CBME, IIT Delhi

Dr. Anup Singh
Assistant Professor
CBME, IIT Delhi
Organizing students:
PhD Research Scholars
Anirban Sengupta
Archana Malagi
Ayan Debnath
Dharmesh Singh
Dinil
Esha Baidya Kayal
Neha Singh
Rafeek T
Rupsa Bhattacharjee
Sandeep P Jogi
Snekha Sehrawat




Interns
Akash Nayak
Sneha Patil
Sameer Manickam







Sponsor
This Workshop is sponsored by TEQIP-III and QIP.
Program Outline
Workshop offers a unique opportunity to acquire comprehensive knoowlwdge and strenthen skills in current state-od-art research in medical imaging in both clinical and technical domains.
Day-1:
Sessions will cover meticulous details on basic principles of medical imaging modalities like Computed Tomography (CT), Magnetic Resonance Imaging (MRI) etc. and advanced imaging techniques and understanding the limitations of these technologies.
Day-2:
Paricipants will have hands-on exposure to image processing and quantitative analysis of various Medical images.
Day-3:
There will be sessions covering special topics in Medical Imaging Techniques and explaining how medical imaging is currently being used in clinical practice.
Participants
Faculty and students from Engineering and Medical institutes, interested in medical imaging can particiate in this programme.
Eligibility
1) Faculty members from technical institutes in Quality Circle of IITD under QIP (http://cepqip.iitd.ac.in) program can apply. Boarding & lodging and TA will be provided as per rules. No registration fee for QIP Quality Circle institutions (List of colleges under QIP) faculty.
2) Faculty from other institutes and students interested in medical imaging can also apply. Course fee will be applicable accordingly.
On successful completion of the course, the perticipants will be able to:
| | |
| --- | --- |
| | Understand the principles of medical imaging (CT & MRI) and its clinical applications. |
| | Accrue theoretical as well as practical knowledge on image processing and quantitative medical image analysis of imaging modalities like CT & MRI. |
| | Get exposure to the current state-of-art of research in medical imaging. |
| | Receive Certificate of Participation of the three day workshop. Show Certificate format. |