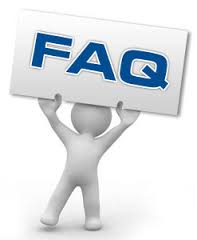 Q1. Is this a degree program?
Ans. No, this is a certificate program by IIT-Delhi.

Q2. What is the significance of this program?
Ans. This is a short-term Workshop conducted by CBME, IIT Delhi. Scope of the course and workshop is to teach principles, physics and instrumentation of medical imaging (CT and MRI), image reconstruction and post-processing. This program provides a great opportunity to learn current state-of-art research in medical imaging and to interact with research scientists working in medical imaging both from clinical and technical domain.
Q3. Is there any institutional alliance for this program?
Ans. No, there in no institutional alliance but eminent faculties and industry professionals from reputated organizations will be involved in the knowledge delivery in the program.
Q4. Is it an online program?
Ans. No, it is an on campus Teaching-Workshop program.
Q5. Will there be any formal assessment?
Ans. There will be no formal assessment as this is a participation program only.
Q6. What is the duration of the program?
Ans. It is a three days program, from 13th - 15st March, 2018.
Q7. Where will the course be conducted?
Ans. In IIT Delhi Sonipat Campus.
Q8. What is the fee of the course?
Ans. Course Fee for Workshop:
Rs. 6,000 for students
Rs. 6,000 for faculty
Rs. 10,000 for professionals from industry
Q9. What kind of certificate I will get?
Ans. Participant will recieve a certificate for attending the Teaching-Workshop program. See the template of Certificate.
Q10. Is there any prerequisite for participating in the Workshop?
Ans. Any student, faculty from engineering or medical institutes or anybody interested in Medical Imaging can participate in the workshop.
Q11. Will I get accommodation during the workshop? Ans. Available accommodations are limited. Participants are encouraged to arrange their own accommodations.
Contact coordinators to check the availability. For non-TEQIP-III and QIP participants accommodation charges will be extra.
Q12. Can I book accommodation only for one day? Ans. No, accommodation booking for three days is only permitted.
Q13. Can I do on-spot registration?
Ans. On-spot registration will be allowed depending upon the availability of seats - ask the coordinator.